Director and Staff
Aspen Center for Child Development staff has expertise in caring for infants, toddlers, and preschoolers in a group setting.  Depending on the position, staff must fulfill hours, classes, and training to be in compliance with state regulations. Aspen Center for Child Development takes pride in our staff. The teachers are professional, well educated, and trained to work in the Early Childhood Education field. All staff members are trained in infant and child CPR, First Aid, and Universal Precautions. The OUR Center provides staff with continuing training throughout the year.
Aspen Center for Child Development, a Program of OUR Center, has openings for a full-time Preschool Teacher, Infant Teacher, and Assistant Teacher.  See job description:
Infant-Teacher-Aspen-Center-2021-613b8822a9fb8
Assistant Teacher Aspen Center 2021
Send resume and cover letter to elizabeth@ourcenter.org.
Staff:
Elizabeth Fannon Sauget, Director
Phoebe Westwood, Assistant Director
Marianne Barton, Preschool Teacher
Denise Coleman, Teacher
Jeana Keenan
Shannon Tanguay
Nicolle Roberts
Greg Morgan
Charlotte Fowler
Katharine Mattaliano
Emerald Thomas
Marlen Estrella, Infant Teacher
Heather Feavel, Substitute Teacher
Isabel Fogle, Infant Nursery Supervisor
Janice Owens, Preschool Teacher
Alexis Rodriguez, Assistant Teacher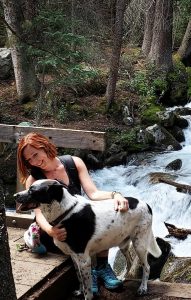 Elizabeth Fannon Sauget
Director of Aspen Center for Child Development
---